After two years of wait, there is a new release of Ubuntu LTS edition 'Focal Fossa'. Last day I just downloaded the ISO and installed in a Virtualbox Machine. The ISO is quite heavy with 2.5 GB size. I have tried the new installation for a day and here are my findings.
Installation
There are some notable changes in the new Ubuntu installer. Installer checks the hard disks for any errors before proceeding. There are options for minimal installation and to use ZFS filesystem.
Welcome Screen
After first login, you are presented with a welcome screen. In this release, Ubuntu have given more priority to user's privacy. Option is shown in welcome window itself to opt out from data collection by Ubuntu. Also, the Amazon app which used to come with older Ubuntu release is now removed.
Memory Usage
As per the system monitor tool, Ubuntu 20.04 uses 911 MB of RAM just after login. This is expected as Ubuntu comes with Gnome desktop environment, which requires much more resources when compared to other desktops.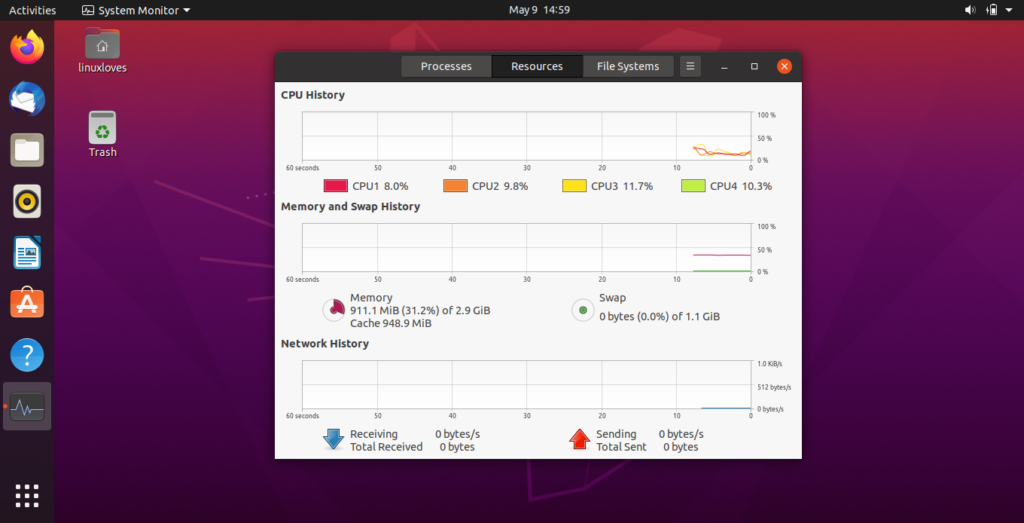 Improved Wayland Session
Ubuntu 20.04 still uses Xorg as the default display server. So, I decided to try Wayland session by logging in again. All I expected was a blank screen, but to my surprise, everything went smooth and I have used Wayland session to write this entire article.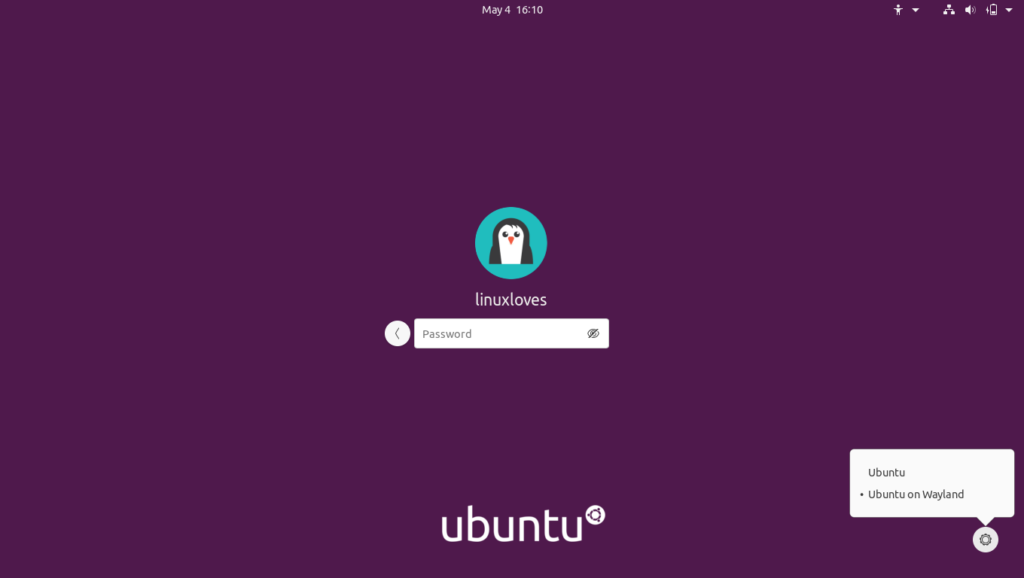 Improved Look and Feel
Focal Fossa comes with Gnome 3.36 and it looks very polished. There are three built-in themes which can be found in settings. There are visible changes in the lock screen and the new wallpapers are awesome.
Do Not Disturb
A global DND mode is available in the notification area. Turning on DND will prevent notifications from stealing your attention and let you concentrate on your work.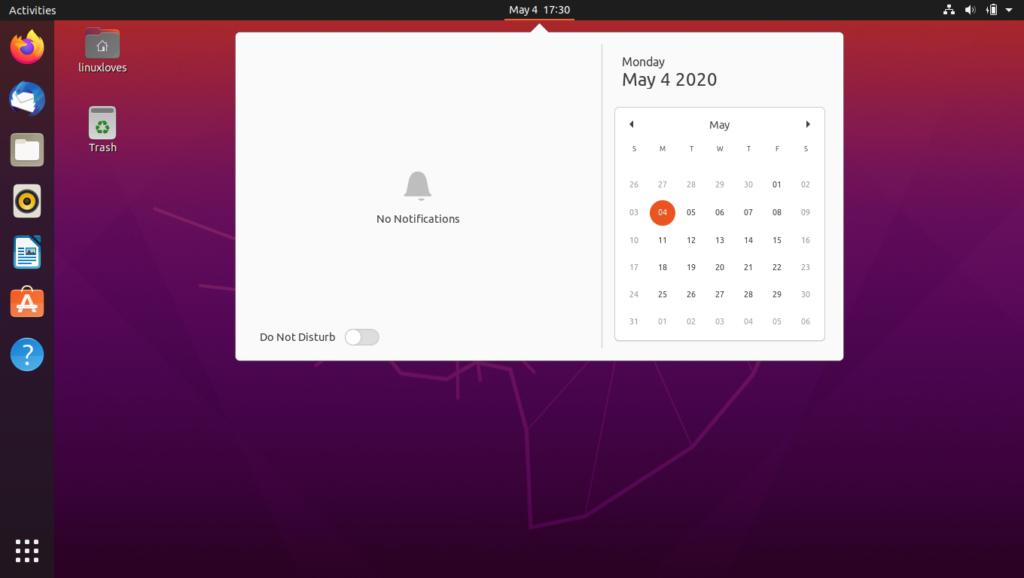 Other Important Features
ZFS filesystem support
Fingerprint login support
Launch application in dedicated graphics card
Negatives!
Gnome Extensions
Its still difficult for a newcomer to install and manage Gnome shell extensions. User have to manually install 'gnome-tweaks' or the web browser extension to install any Gnome shell extension. It was better if extensions were integrated with system settings or the Ubuntu Software application. Linux Mint does this pretty well with their own centralized repository of extensions which can be installed/updated in the system settings.
Chromium Snap!
Ubuntu used to come with Chromium browser in the official repositories. But in Ubuntu 20.04 the same package will install Chromium snap instead of a Debian package. This will be a total surprise to everyone trying to install Chromium. I think this will also affect distributions which are based on this Ubuntu release .
Verdict
Despite this minor issues, Focal Fossa is the best Ubuntu release ever. I hope the new LTS release will attract more users to the Linux world. Add your thoughts in the comment section below.
Some Screenshots…